By: Patrick O'Connor Ph.D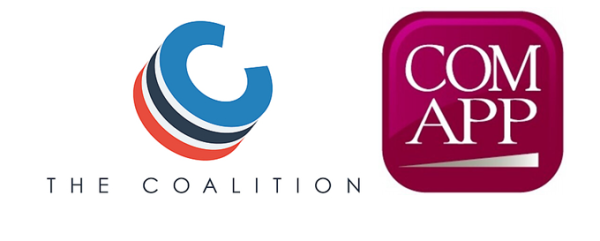 It sure was nice having that dizzy feeling of being the center of attention during National School Counseling Week, especially since it was a nice change of pace from the dizzy feeling school counselors get just trying to do their jobs every day—or keeping up with the changes in their jobs. In the college counseling arena alone, enough changes have been introduced this year to make it hard to remember what's stayed the same, and what's going to change, when.
A couple of change became clearer this past week:
Addition of an August SAT test date The news that seems to have evaded the headlines is that College Board will be offering an SAT test date starting in 2017. School counselors have long sought a summer offering of the test, saying that students are likely to do better on the college test when they don't have any other academic obligations. The August date also makes it easier for students to make sure they have a set of test scores for the many colleges with early application deadlines of

November 1

—and given the massive number of students applying early, this can't help but be welcome news.
This change does bring opportunities for counselors to stress caution. First, many high schools are in session in August (especially in the South), so their time to take an out-of-school SAT is still June. Second, this addition of the August date includes the elimination of the January test date—so if your advice to students has been to take the test in January and re-test in the spring of junior year, it's time to look at offering new advice. Finally, students thinking they can now skip taking college tests in spring of the junior year will want to look at the calendar. Taking the August test means getting scores back on Labor Day, which leaves about a month to study for a re-take in October—while school is starting. Students planning on taking the SAT twice will still want to consider taking the test in spring of junior year, allowing lots of time in the summer to prep for round two in the early fall.
Coalition App Won't Be Naviance Ready A colleague attending the College Board Forum in Chicago reports that the authors of the newly-minted Coalition Application have confirmed that the application will not sync up with the widely used Naviance application system for the 2016-17 school year. Touted as a viable alternative to the widely used Common Application, the Coalition Application and its "locker" feature for storing application-related materials, counselors relying on Naviance to deliver transcripts and other documents supporting a student's college applications will have to find another way to deliver those elements, at least for a year.
The announcement comes as counselors report an increase in student questions about the Coalition application—specifically, if the application will be supported by the student's high school counseling office. The absence of Naviance compatibility may help clarify whatever answer your office might reach—but whatever that answer may be, it will be important to convey that information early and often to juniors, well before they start work on their college applications this spring.
More changes await, as Common Application accounts can now be saved in spring of the junior year, and the new October filing date of the FAFSA begins this fall. Just how these two changes will affect college access remain to be seen, making it an exciting time to be a college access advocate.