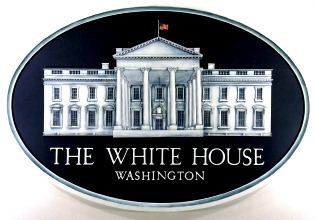 By: Patrick O'Connor Ph.D
The counseling world has been abuzz this week with the weekend news from the White House that has strong implications for how counselors work with college-bound students. With a little planning in advance, counselors can make the most of these opportunities, creating even brighter futures for the students they serve.

Updated FAFSA deadline Almost all students applying for financial aid for college have to complete the Free Application for Federal Student Aid, or FAFSA. Right now, this form can only be filed after

January 1

of the year the student wants to go to college, and the student has to use the prior year's tax information to complete the FAFSA.
Since many students (or their parents) don't get their tax information right away, this can delay the filing of the FAFSA, or lead some families to conclude it's just too hard to file the form. Those families that do file often don't get a financial aid offer from the college until April, leaving them only a month or so to decide if they really can afford their student's dream school.
That's all about to change. Starting with the Class of 2017—that's this year's juniors—students can file the FAFSA in October of their senior year, using their tax information from two years prior (also called "prior-prior year's taxes"). One of the real advantages here is that FAFSA filers will be able to allow the federal government to retrieve the required tax information from the filer's IRS file. Since the information is two years old, it's already been submitted to the IRS; it will now just be a question of getting two computers to talk to each other, and that's much easier than having the filer dig up the information on their own.

This change means a couple of things for high school counselors:
The Financial Aid Night program you usually run in November or later now needs to be run in September. Counselors may want to consider making this part of the Senior Night program they already run in the early fall.

The same is true for any FAFSA Completion Program that's typically run in January or February. It isn't clear if colleges will start awarding financial aid packages any sooner as a result of this change, but if they do, FAFSAs should be submitted much sooner.

If families have more information on how much aid they receive, that gives them more time to weigh financial aid offers from different colleges—skills they might not have right now. Adding these skills into your Financial Aid Night might not be a bad idea.
Updated College Scorecard The White House had hoped to release a College Scorecard that graded colleges, so families could compare one college to the other. It turns out that goal was a little ambitious, since there are many, many factors involved in deciding if a college is right for a particular student.
Instead of a single grade, the scorecard offers users armloads of data, allowing families to analyze (for example) the average cost of attendance for students by income level; average starting salary for jobs, and the average monthly payment for students who had to take loans to pay for college.
It's always hard to say how helpful a new research tool will be used until many students try it out, so counselors need to keep a close eye on this source. It may be difficult to find time to play with the data on your own, but that might be time well spent, especially doesn't always tell the whole story behind college choice.