By: Patrick O'Connor Ph.D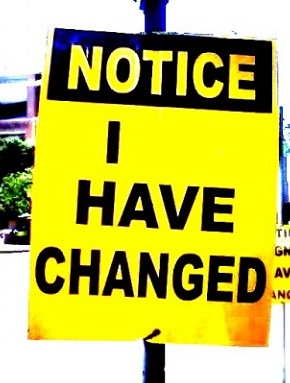 Things Have Changed While you Were Away!
July doesn't seem to be all that long when you're a school counselor. No sooner do you close the door a few days after school is out in June, and you're walking back in the office in August, after what seems like a really long weekend—but not quite a vacation.
Considering July is only a month long, it's amazing how much changed in the counseling world, especially in college counseling. As you get ready to welcome your students, it's going to help to have this information to share in newsletters and in senior meetings:
FAFSA.com is no more The first change is a good one, and huge relief to counselors working with students applying for financial aid. For years, we've had to tell students and parents to file their forms at fafsa.ed.gov, NOT fafsa.com. The first is a website run by the US Government; the second is a for-profit company that will help you file your "free" financial aid form—for a fee.
That's no longer the case. The US Government now has the rights tofafsa.com, so in a few months, anyone going to that site will be sent tofafsa.ed.gov, which is where they want to be in the first place. This is a huge relief to counselors; since the financial aid process is confusing enough, this is one less hurdle for parents to leap.
Meritaid.com has moved Meritaid.com has long been the best website to find a roster of schools in the US that offer merit-based scholarships—and given the cost of college, that list has become more important over the past few years. Meritaid.com is now part of Cappex.com, which offers a wide array of college search tools—but that can make finding merit scholarships a little more challenging, unless you know the secret.
The first screen students see at Cappex.com is a registration form to create an account, so it's easy to assume students have to register before they can see the list of merit scholarships. Instead of registering, students should slide down the page, until they see the section that reads Merit Aid Scholarships Offered by Colleges. There's a drop down menu on the right side; students just find the state of interest, and search for merit money for free. Cappex is a great site, so register if you want access to all of their resources—but if merit money is all you're after, registration is optional.
George Washington goes test optional The biggest July college news came when George Washington University announced it is now has a test-optional admission policy for most students. As a result, most students who aren't real fans of the ACT or SAT don't have to submit test scores; since there are some exceptions (recruited athletes, homeschooled students), it's important to see the school's website for details.
Combined with the University of Pennsylvania's decision to make Subject Test scores optional in their admission process, it's clear the role of testing in college admissions is once again under close review. This isn't the first time testing has been examined with this level of scrutiny; in fact, it seems more colleges go test optional any time SAT or ACT changes their tests, as the SAT is doing this year. Some colleges have made this change for this year's class, but more will likely follow next fall. This means students should double-check the testing requirements of all of their colleges before applying for the next two years.