By: Patrick O'Connor Ph.D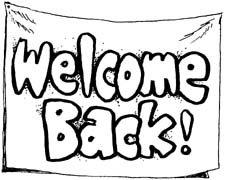 Counselors are coming back—or digging out—from a well-deserved holiday break, only to discover a handful of challenges and opportunities awaiting them at the office. If you've had a good break, one of those challenges may be remembering your computer password; once you're past that one, here are a few things to keep an eye on as you and your students settle back into the routine:
College admission Decisions—more 'Maybes' than ever before. High school counselors will likely return to a number of seniors who received dismaying college news over the break, as many strong, competitive colleges ended up deferring a high number of students. While this isn't unusual at the highly selective colleges, more selective schools are asking good applicants for additional information like current grades—and these requests are being made of students who would have easily been admitted just a couple of years ago.
While the holidays may have given seniors time to sort out their options, the return to school gives them fewer distractions, and more reason to focus on the surprise news they received in December. Be sure your first few days includes ample time in the hallways, so students can find you and set up times to see you. January may not be the best time to rework college lists, but given the curves some schools threw students, now is the time to refocus college plans.
Planning for life without the PLAN. As reported in a previous column, ACT will discontinue its PLAN and EXPLORE tests at the end of this year, replacing them with the ASPIRE test, a series of assessments that can be used by all students in grades 3-11. While these new tests may offer more fluidity in pupil accounting options, they can also create gaps in some long-standing testing plans of middle schools and high schools, especially since ASPIRE doesn't use the same 1-36 grading scale of the ACT.
This change in testing may not be news to you, but you don't want this to become news to your principal or district coordinator this spring, when it's time to order tests. Once the snow settles after the first week of class, find some time to meet with everyone who could be impacted by this change, and make sure to think far down the road; October 1 isn't time to realize your Fall Testing program has to change to accommodate ASPIRE.
"This New Class is So…" January is typically a short school month, but it's often the first time teachers articulate their impression of the new ninth grade class in a high school, or the sixth grade class in a middle school. For the first four months of school, they were all students from different feeder schools; by now, they're a cohesive whole, and their tone and values are getting easier to read.
The time to capitalize on those impressions is now. If you have a staff development day coming up, put together a brief survey and series of guided questions to create a discussion of what teachers are seeing in the academic, social, interactive, and moral development of these new students. February – April is an ideal time to provide students with the programming and resources needed to understand more about themselves and the world around them, and faculty can tell you where the biggest needs lie. Don't miss this opportunity to create a collaborative opportunity to improve the quality of learning and living in your building, as you confirm your role as the school leaders in shaping affective climate.